enquiries@dmwindowcleaning.com
Last Updated on 13/03/2016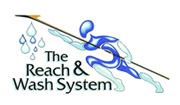 Windows and Conservatories
DM Window Cleaning provides tailor made window and conservatory cleaning services, this includes internal and/or external glass cleaning as well as roof, frame or gutter cleaning. (Gutter Clearing can also be arranged if required). Frames and sills are cleaned every time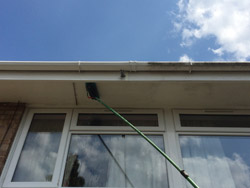 Fascia Soffit and Gutter Cleaning
DM Window Cleaning are able to offer a full cleaning service for your fascias, soffits and guttering. This sevice helps to combat the affects of weathering on your property and reduce and remove the build up of algae buildup and discolouration of uPVC.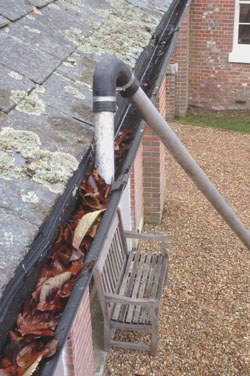 Gutter Clearing
DM Window Cleaning offer a gutter clearnace service, this is particulary popular in the Autumn/Winter months when the heavier rainfall/falling leaves can cause blockages in the guttering/downpipes which and lead to leaks and overflowing. We can clear gutters by hand or using our 'Gutter Vac' (pictured) when clearing gutters that are particularly hard to reach.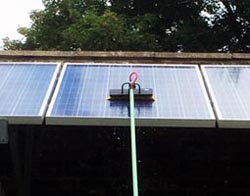 Solar Panel Cleaning (Photovoltaic Arrays)
The effect of weather upon solar panels can cause them to become 'soiled' over time and can therefore reduce their effectiveness in harnessing solar energy. DM Window Cleaning uses specialist solar panel cleaning equipment to provide a specialised cleaning service for your solar panels.
Patio Cleaning
DM Window Cleaning use a range of pressure washing equiment suitable for the effective removal of dirt and grime that can build up on a terraced area, which can make it look unsightly and make it slippery in wet weather.